Eröffnungsvortrag / Opening Lecture
Perspektiven des Oberstufenunterrichts:
Resonanzfiguren als Erkenntnisfiguren
Perspectives on High School Education:
Understanding Born in the Resonant Space of Embodiment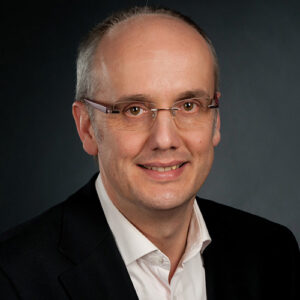 Wilfried Sommer
Schulpädagoge
Wilfried Sommer, geb. 1967, ist an der Schnittstelle von Schule und Hochschule tätig: einerseits als Professor für Schulpädagogik mit dem Schwerpunkt phänomenologische Unterrichtsmethoden an der Alanus Hochschule für Kunst und Gesellschaft, Alfter, andererseits als Lehrer für Physik an der Freien Waldorfschule Kassel.
Seine physikdidaktischen Arbeitsgebiete sind sowohl phänomenologische Zugänge zur Optik als auch die performative Dimension des Experiments; hier begegnen sich Theaterwissenschaft und Physik. In der Bildungstheorie tritt die Rolle des Leibes für kognitive Lehr-Lern-Prozesse hinzu. Diesbezüglich ist von ihm Anfang 2021 Resonanzfiguren des verkörperten Selbst. Essays zu anthropologischen Perspektiven der Waldorfpädagogik bei Beltz erschienen.
Er engagiert sich in der Lehrerbildung und pädagogischen Forschung und ist Vorstand im Trägerverein der Kasseler Jugendsymposien.
Wilfried Sommer's professional work has its focus where University and High School meet: He is a full professor of school education with an emphasis on phenomenological methods of teaching at Alanus University, Alfter, and is a High School teacher in physics at Steiner Waldorf School Kassel.
Phenomenological approaches to optics and doing physics experiments as performance art are his research areas in subject related methodology; he is interested in the relationship between cultural studies and physics. Additionally he focuses on the role of embodiment for cognitive teaching and learning processes.
He is active in teacher education and pedagogical research and a board member of the Kassel Youth Symposium.